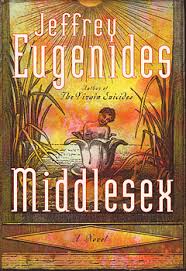 The intermediate state of a person and a society on their path to acceptance. In a very skillful way, acrobatic between comedy and tragedy – ancient and modern – the book presents the transition of little Kalli to adulthood, which implies the change of her gender. Gradually, the signs of hermaphroditic nature appear.
The narrative goes through the stages of Callie's initiation, as she discovers herself, her scars, her relationship with her past, which is slowly revealed to her, in a painful and labyrinthine way. Along with the personal story of the heroine's transition, the story of America's transition unfolds, as she is forced to accept the black communities that live under the skin of the American dream. It is, however, also the story of the migration of immigrants from Greece after the Asia Minor catastrophe and their struggle for life after the experience of loss.
And yet, although traumatic, these personal and collective events do not burden the narrative. The subversive humor, the sensitivity, the emotion create a fluid narrative, pulsating with life, extremely fascinating. Choosing a different perspective on the narrative (first-person and third-person narrative alternate) is an extremely wise choice. In cases where the heroine feels comfortable with what she is telling, she chooses the first person. When the narrative is painful and difficult, she/he resorts to the third person of the distance and the external observer of herself/himself.
While it is a book that talks about what it means to be a man or a woman, from the point of view of a Theresia, it is about something more complex. It extends to many issues. Emotions and the will to live are what finally show the way and get out of the maze.
Anastasia Karavasileiou