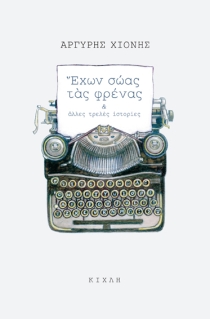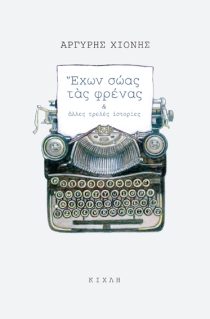 The ancient peoples believed that things, animals and plants, everything around us, has its soul. The closer to the divine, the closer to nature. The same goes for Argyris Hionis, who has spiritual objects in front of him. His table and his stove, his cat and his dog have their soul, they are beings, with whom he constantly converses and interacts. His very existence is determined by this relationship. Other persons often pass by his stories as extras or take the place of an object of observation, as in the Trojan Horse. Only the two killers of his two stories can compete with the inanimate with the soul. But even there, the weapons themselves play a leading role.
His narration, although difficult to grasp, gives weight to the absurd and the parody, thus tending to laugh rather than cry. He does not extort our emotions. While decay, loneliness and death motivate him, they do not penetrate in his narrative in a burdensome and mournful way. His intelligent style subverts any expected reaction. So, we read a recipe for "koliva" (a wheat dessert offered at funerals) in the form of an encyclopedic entry.
This was the last book of the author, that was published after his death at Christmas of 2011. Some short stories remain fatally unfinished in their perfection.
Anastasia Karavasileiou
Note: The book has been published only in Greek language